Family Says Popular Santa App Sent Inappropriate Messages To Their Daughter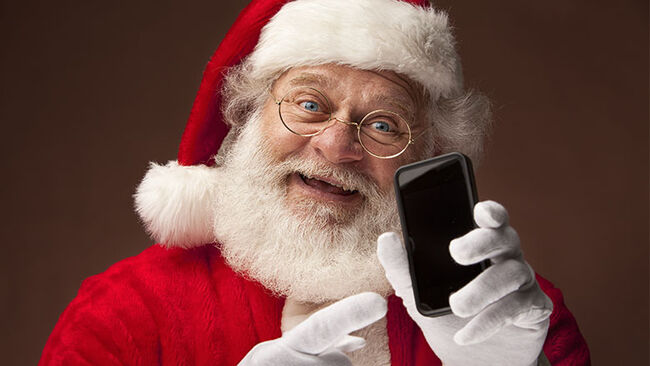 A North Carolina family is issuing a warning after a popular app that lets children talk and text with Santa Claus started sending inappropriate messages to their eight-year-old daughter.
The young girl was excited to get an early start on Christmas and convinced her dad to let her download the "Santa Call & Text You" app. She started using the app, under the supervision of her father, Justin Bell, and he couldn't believe the message that his daughter received.
The first message the app sent was a question: "What are you wearing?"
He took the phone from her and started asking it other questions. While most of the responses were generic, it asked how old he was. When he replied that he was eight, the app responded: "You are too old for me."
"My child no longer likes Santa and is afraid of Santa Claus now," the child's mother, Ashley Adams, told the Gaston Gazette.
Bell called the police to file a report over the incident and was told by Verizon and Apple that there was not much they could do since a third-party developer makes the app.
The family wants other parents to be careful when using that app because they don't want other children to have the magic of Santa ruined by a phone app.
"I wanted to make more parents aware because a lot of kids do like to download these Santa apps," Adams said. "My daughter does it every single year, and now she's afraid. This is a really scary thing."
Photo: Getty Images